Frequently Asked Questions
Commonly asked questions include:
Build new built-in wardrobe systems into existing rooms
Refit new organisers into existing wardrobes
Break out existing wardrobes to better utilise space with new wardrobe organiser and wardrobe
The flowchart below shows our standard wardrobe design process and an average timeline for a new wardrobe build.
If you have an urgent timeline just talk to us. Depending on the urgency and complexity this timeline can be shorter (or longer).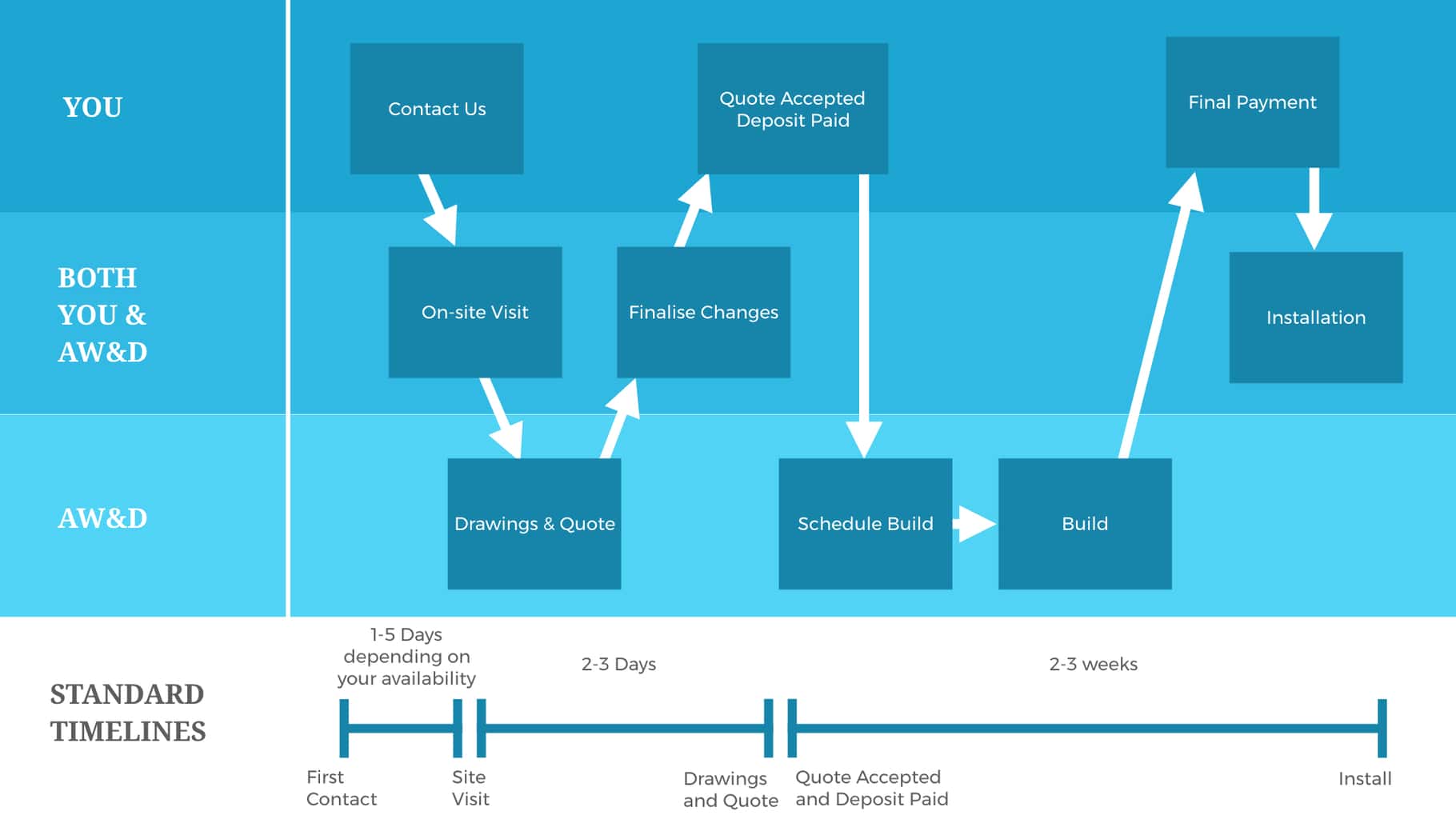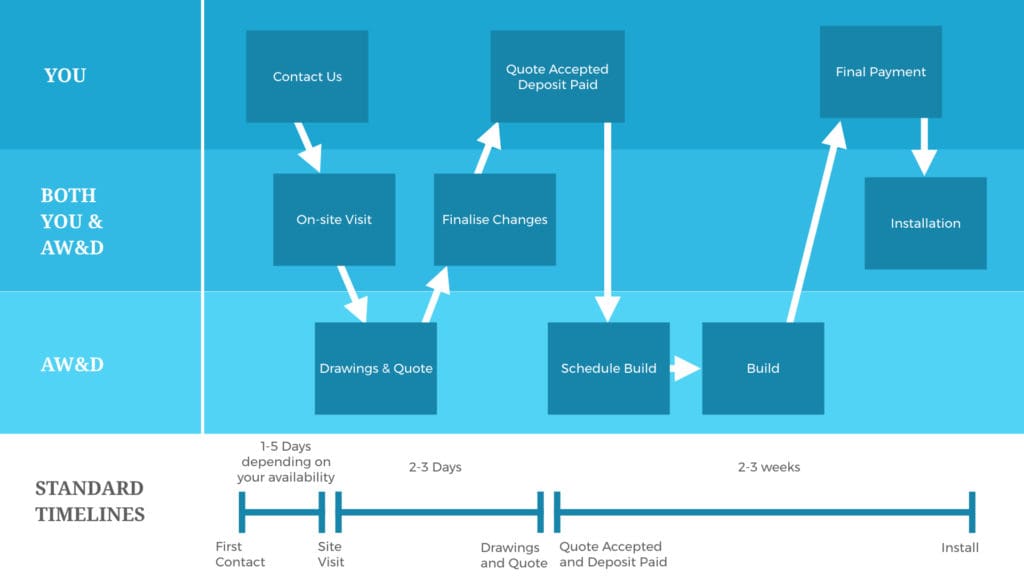 We do not have premade wardrobes – everything we do is specific to a customer's home. But we do have several different commonly used wardrobe design layouts that are suited to different home styles depending on your budget and requirements.
We make all kinds of wardrobe doors in a wide range of styles:
Sliding doors
Bi-fold doors
Standard opening doors
Mirrored doors
Our sliding doors also make great room dividers
Yes we can.
Regardless of the room we can build suitable home storage solutions from various materials and different styles to suit your needs from integrated TV units to garage shelving.
Most of our wardrobes are made from melamine but we also construct with MDF (plain or painted), or plywood.
Our most commonly used drawers are Hafele brand soft-closer drawers. We also have other models for budget situations.
There is a wide range of accessory options available including:
Tie racks
Belt racks
Slide-out mirrors
LED lighting
Yes we can.
In fact it is best to consider your wardrobe options early in any build process.
We come to you and see your space so we can work with you to craft solutions that will
match your needs, your preferences and your budget.